Case Studies

CASE STUDIES
Alpine Media and our clients are constantly impressed with the success of our advertising campaigns - below are some case studies that are just a few of the many success stories that we've helped to write over the last 10 years.
Coca Cola launched Coca Cola Zero to the New Zealand market in 2008 through sampling of the new product. Coca Cola wanted to drive brand awareness and the sampling of new product to its target market - skiers and snowboarders…
This Unaided Research Recall Survey showed that AdblocAdvertising is highly intrusive. Unaided average recall scores were 61%, 77% of those who saw the ad recalled the brand advertised, 41% of those who recalled the ad provided detailed content...
NZ Army has advertised for several years and recently pushed toward more immediate response campaigns…
Ski Traveller specialises in tailor-made skiing and snowboarding holidays to North America, Europe and Japan. They wanted to communicate directly with their core market – skiers and snowboarders and differentiate themselves from other travel providers.
Tararua Real Iced Coffee is a sponsor and partner of NZSki (Coronet Peak, the Remarkables & Mt Hutt). The agreement includes supply of Tararua Real Iced Coffee product to NZSki area cafes and Ice Bars, as well as sponsorship of the terrain parks and events.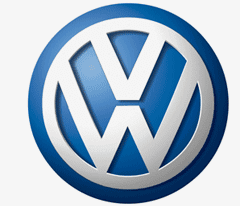 Volkswagen
"Volkswagen has an extensive relationship with the New Zealand snow sports industry. The use of Alpine Media's tower pad banners and light boxes have assisted in giving Volkswagen effective brand presence in the alpine environment. The targeted nature of this medium complimented our other marketing activities nicely to create an integrated marketing campaign."
Jarrod Ho
Volkswagen Brand Manager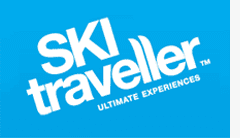 Ski Traveller
"Ski Traveller was very impressed with the response to their adbloc campaign. In fact "the girls in the office said that they actually had people calling them from the chair lift to discuss ski holidays"
"As a direct result of the 09 mixed media campaign business for Ski Traveller grew by 50% last year. We believe that "adblocs were fundamental to the success of the 09 campaign and business growth for Ski Traveller. Adblocs were key to targeting the ski market and differentiating Ski Traveller from other providers."
Fiona Stevens
Ski Traveller